You need to be able to trust your data analytics tool of choice. This is why we want to make all the data points we track transparent and easy to check out.
You can now visit your ActiveCampaign integration settings and scroll down to "Data points overview". You will see a list of data points with the following information:
Data point name (like a tag for example or email)
Count (the amount of that data point)
Last updated
Status
The status tells you if your data in Wildmetrics is accurate or not. We do this by constantly comparing data inside ActiveCampaign with data inside Wildmetrics. If there is a difference, we will tell you, and you can re-sync your data manually. Alternatively, we automatically re-sync your data every night to avoid any data in-accuracy.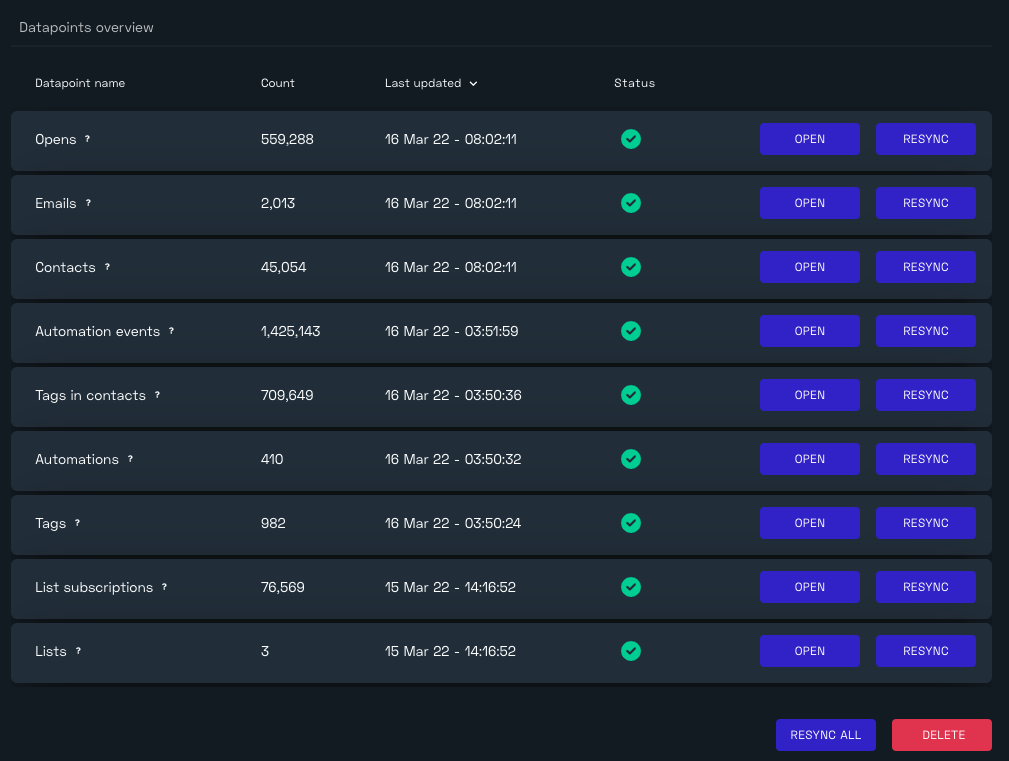 You can also click on "Open" to view all your data inside a data point.
Example: Do you want to see if Wildmetrics tracks all your automations of ActiveCampaign? Just open your automations by clicking on "Open" and check them out. You can also sort or use search to find a specific automation.