Metric comparison
Bastián (CEO)
on 27-01-2022
We added "change" and "compared to" values to your dashboard!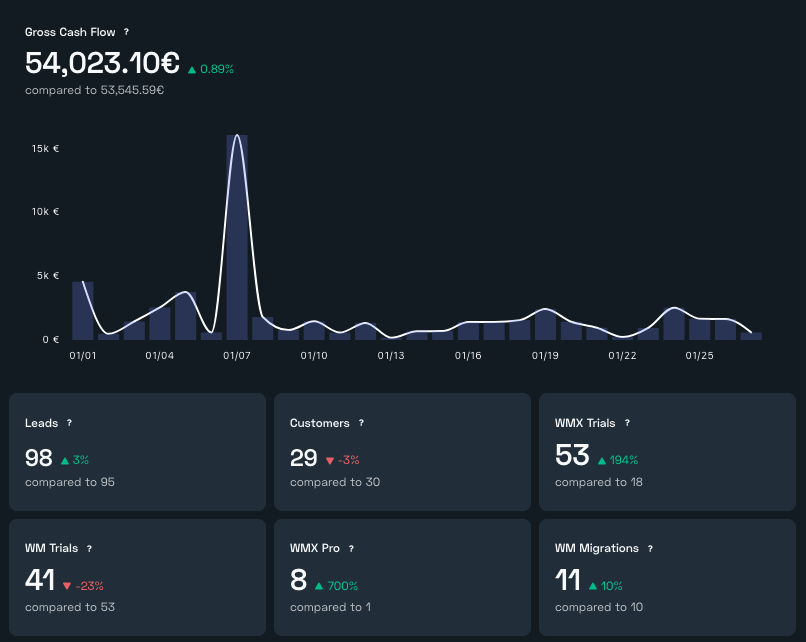 You can now see how your data is performing compared to the same previous time period.
If you choose "Last 7d", you will see in green or red color if your business performed better or worse compared to the previous 7 days. We show you that in % as well as in absolute values.
Example: Let's assume you create a segment called "Sales Calls" to track how many calls got scheduled. If you select "Yesterday" as a time frame, your dashboard will tell you how many calls got scheduled yesterday, and it will compare that number to the day before yesterday.
You will see the comparison in % and in #.
Hope you like it!