Real-time events stream ⚡
Bastián (CEO)
on 28-04-2022
The events stream is now real-time!
Your data will now flow through your dashboard without you needing to hit refresh.
How you can use this:
Send out a newsletter and watch how people open your email as it happens
Monitor your product launch in real-time
Keep the events stream open on a 2nd monitor to stay up-to-date with your business
Make your business come alive!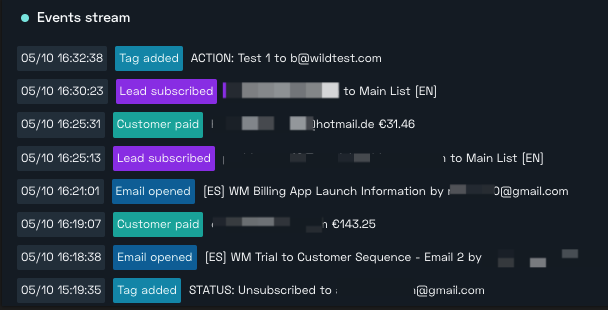 Here is a demo: